Message From The President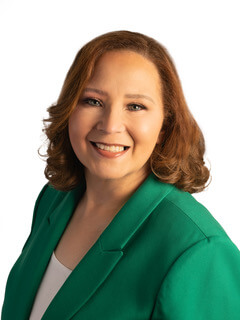 Candace Thompson

, President
Welcome to the website for the Jacksonville Chapter of the Links, incorporated. With over 55 years of service in the Jacksonville Community we are a volunteer service organization committed to serving the needs of the Jacksonville Florida community. Our focus, dedication and passion are based on our five national initiatives: Services to Youth, International Trends and Services, Health and Human Services, The Arts and National Trends and Services. It is through these initiatives that we implement programs that have a lasting impact in the community we serve.
Our national organization, The Links, Incorporated, is an international, not-for-profit corporation, established in 1946 with a membership of 14,000 professional and distinguished women who are individual achievers that continue to make a difference in the lives of others and their communities.
The Links have been contributing positively to communities across the world with over 280 chapters, located in 41 states including the District of Columbia, and the Commonwealth of the Bahamas. The heartbeat of The Links, Incorporated consists of 2 million service hours contributed annually. It's an honor and a privilege to serve our community with a group of dynamic professional women
with a desire to make a difference. We welcome you to explore our website and learn more about the Jacksonville Chapter of the Links Incorporated.
Yours in Service,
Candace Thompson
22nd President of the Jacksonville Chapter of the Links Inc.